BBA in International Relations
Home ›
BBA ›
BBA in International Relations
Programme Description
About
The Bachelor of International Relations (BS) program objective is to help students acquire a global perspective which will complement their areas of interest and professional goals at the same time have developed the skill set necessary to operate in a global environment. The Bachelor of International Relations (BS) program is offered online via distance learning. After evaluating both academic record and life experience, AIU staff working in conjunction with Faculty and Academic Advisors will assist students in setting up a custom-made program, designed on an individual basis. This flexibility to meet student needs is seldom found in other distance learning programs. Our online program does not require all students to take the same subjects/courses, use the same books, or learning materials. Instead, the online Bachelor of International Relations (BS) curriculum is designed individually by the student and academic advisor. It specifically addresses strengths and weaknesses with respect to market opportunities in the student's major and intended field of work. Understanding that industry and geographic factors should influence the content of the curriculum instead of a standardized one-fits-all design is the hallmark of AIU's unique approach to adult education. This philosophy addresses the dynamic and constantly changing environment of working professionals by helping adult students in reaching their professional and personal goals within the scope of the degree program.
For South African citizens interested in our offers: Please note that our partner university AIU and it's programs are fully accredited by ASIC the UK Government body for accreditation of foreign Universities, however AIU is not yet recognised by SAQA within South Africa.
Important: Below is an example of the topics or areas you may develop and work on during your studies. By no means is it a complete or required list as AIU programs do not follow a standardized curriculum. It is meant solely as a reference point and example.
Core Courses and Topics in International Relations:
Rise of Europe
International Relations
Economics for Managers
Introduction to Asia
Cultures and Civilizations in the Modern World
Communication and Functional Skills
Japanese Introductory Level
Elementary Spanish
Modern Standard Chinese
Introductory Italian
Effective Communication in an Educational Setting
Globalization, the Asia-Pacific
Indonesian
English Language Communication
Global Security
Politics of International Law
Ethics and International Relations
World History
European and International Affairs
International Political Economy
Thai Language
Australia Foreign Relations
Southeast Asia: Political Pressures and Social Forces
Violence and Terror in International Relations
Orientation Finance:
Communication & Investigation (Comprehensive Resume)
Organization Theory (Portfolio)
Experiential Learning (Autobiography)
Seminar Administrative Development (Book Summary)
Seminar Cultural Development (Practical Experience)
Seminar International Development (Publications)
Research Project in International Relations:
Bachelor Thesis Project
MBM300 Thesis Proposal
MBM302 Bachelor Thesis (5,000 words)
Publication: Each Bachelor of International Relations graduate is encouraged to publish their research papers either online in the public domain or through professional journals and periodicals worldwide.
Job Description

Bachelor of International Relation

Majors
Look forward to a stimulating career in Commonwealth and state government, especially in diplomacy, strategic analysis, trade relations, and international cultural contacts. Opportunities also exist in businesses with overseas profiles, international aid and other non-governmental organizations and also news and media organizations.
Skills for Success
Problem-solving skills
Practical and patient
Creative
Technical aptitude
Good communication skills.
Employment Opportunities for Bachelor of International RelationsMajors
Public Relations
International Human Relations
Foreign Affairs Specialist
Last updated Jun 2019
About the School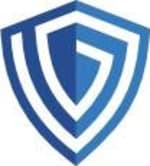 We believe only new, flexible educational solutions can meet the needs of many of today's potential students. Traditional education and their services don't have the flexibility to overcome today's ad ... Read More
We believe only new, flexible educational solutions can meet the needs of many of today's potential students. Traditional education and their services don't have the flexibility to overcome today's adults' hurdles to educate and improve themselves sufficiently. Many people are held back by rigid schedules, high fees and very time-consuming programs.
Read Less