Master in Adult Education for Social Change
Home ›
Master ›
Master in Adult Education for Social Change
Programme Description
This International Master is a joint degree delivered and awarded by four universities: the University of Glasgow (UK), the University of Malta, the Open University of Cyprus and Tallinn University (Estonia).
Objectives of the Programme
A distinctive feature of this programme is the connection between theory and practice, gained through focused placements and mobility periods between the partner universities.
It draws together the recognized strengths of the consortium partners into a relevant, joint degree that engages with and responds to such issues as social inequality, migration and intercultural cooperation.
The programme aims to deliver a curriculum that enables people to work with adults effectively and competently in changing socially diverse contexts.
You will receive a theoretical grounding in adult education, as well as intercultural and practical skills development through teaching placements, focused seminars and online courses.
Structure of the Programme
You will take 9 core and 2 optional courses as well as submit a dissertation. The programme also includes 3 adult learning placements. Courses are delivered in Glasgow, Malta, and Tallinn. The Open University of Cyprus courses will be delivered at Malta and Tallinn as online courses. The programme also has a summer school in Penang at Universiti Sains Malaysia. You will have three (possibly four) mobility periods, having the opportunity to spend a semester and a summer at the partner universities. The programme has been designed so that students benefit from the specific expertise of each of the partners and have a short placement built into each of the mobility periods. The programme combines the following expertise of Adult Education in the following contexts and mobility periods:
Semester 1: September - December (Glasgow); Community learning/city regeneration environments + placement
Semester 2: January - May (Malta); Refugee environments including English language teaching to migrants in times of austerity + placement + research methods (online with Cyprus)
Summer (optional): June - August June - August (Penang); Peace studies + Sustainability
Semester 3: September - January (Tallinn); Recognising prior learning and professionalizing the role of adult educators + placement + teaching adult education online (online with Cyprus)
Semester 4: February - July (Glasgow, Malta or Tallinn, depending on focus of dissertation)
Core courses Year 1
Adult education and social difference
Adult learning placements (1 & 2)
Curriculum development in adult education
International issues in adult education
Introduction to adult education
Practical aspects of adult education
Psychology of adult learning
Research methods (online)
Year 2
Adult learning placement (3)
Social competencies of adult education
Teaching adult education online
Theories of change
Optional courses (summer mobility in Penang)
Peace studies
Sustainability
Students (funded and fee-paying) should be aware that the programme involves a minimum of 2 flights once you have arrived at Glasgow and the respective cost of air travel which could include the following flights. Airfare is not included with tuition fees.
Glasgow to Malta
Malta to Tallinn OR via a choice of optional summer schools in Penang
Tallinn to Malta or Glasgow (if not based in Estonia for your dissertation)
Degree awarded: International Master Duration: 24 months full-time, no part-time available
The Partners
Joint degree awarding partners
University of Glasgow
University of Malta
Open University of Cyprus
Tallinn University
Graduates can be employed in:
Career prospects Our graduates have gained employment in the higher education sector, including international and UK universities, in further education, local councils, adult literacy centers, international non-governmental organizations, private sector companies; and healthcare departments.
Admission Requirements
A 2.1 Honours degree or equivalent qualification (for example, GPA 75% or above) For more details and applications for the Programme, please, visit the University of Glasgow website at: http://www.gla.ac.uk/postgraduate/taught/adulteducationforsocialchangeinternational master/ For scholarships details please visit www.adulteducation-erasmusmundus.eu and email imaesc@glasgow.ac.uk
Last updated Dec 2019
About the School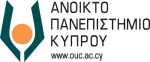 As the second public University, established in 2002, the Open University Cyprus (OUC) aims to fill an important gap in the Cypriot higher education system, offering accredited distance learning degre ... Read More
As the second public University, established in 2002, the Open University Cyprus (OUC) aims to fill an important gap in the Cypriot higher education system, offering accredited distance learning degrees at all levels (undergraduate, master and doctoral). Building on its origins as the country's only University dedicated to distance education, OUC is growing quickly in academic stature and overall reputation. Today's challenging realities have widened OUC's horizons, helping to bring Cyprus near towards its strategic goal: to be established as a regional educational and research center and hub for international scholars and students alike in the Eastern Mediterranean basin.
Read Less