Master in Educational Leadership
The goal of the Department of Education is to equip students with the knowledge, skills, and professional dispositions that will prepare them to become effective educators. We prepare educators who will be reflective, collaborative teachers and leaders who are dedicated to impacting K-12 education in an increasingly diverse, technological, and global society and who promote a lifelong commitment to learning. The Department accomplishes this goal by offering high-quality programs that provide experiences designed to respect the diversity of children, their families, and communities.
Students interested in professional education programs are encouraged to begin preparation for the Praxis I test upon entry to the university. The Student Success Center serves as a great resource to assist students in preparing for the test, which is required for program entry.
Students in the Department of Education must meet all entry, continuation and exit requirements. Students should seek advisors in both the Department of Education and the major area to obtain materials outlining requirements.
Educational Leadership (School Principal & Central Office)
The Hampton University Master of Arts in Educational Leadership program prepares practitioners in teaching or teaching-related careers for positions in educational administration. It is a 42 credit-hours program that takes eighteen (18) months to complete. The program is aligned with the Educational Leadership Constituent Council (ELCC) and Interstate School Leaders Licensure Consortium 2008 (ISLLC) standards. The program is approved by the Virginia State Board of Education and is part of the College of Professional Education unit accredited by the National Council for Accreditation of Teacher Education (NCATE). The program is housed in the College of Virginia Beach (COVB), which offers the latest in learning technology. Campus amenities include: mediated classrooms and labs; real-time video/audio connectivity to main campus and other sites; mediated conference and seminar rooms; a 100-seat mediated lecture hall; instructional computer classrooms, a large open computer lab and full campus library connectivity.
The HU Educational Leadership Programme represents a multifaceted approach to improving student achievement by improving the level and effectiveness of educational leadership. It has taken into account the need for school districts to address the proficiency of educational leaders at various stages of their professional careers.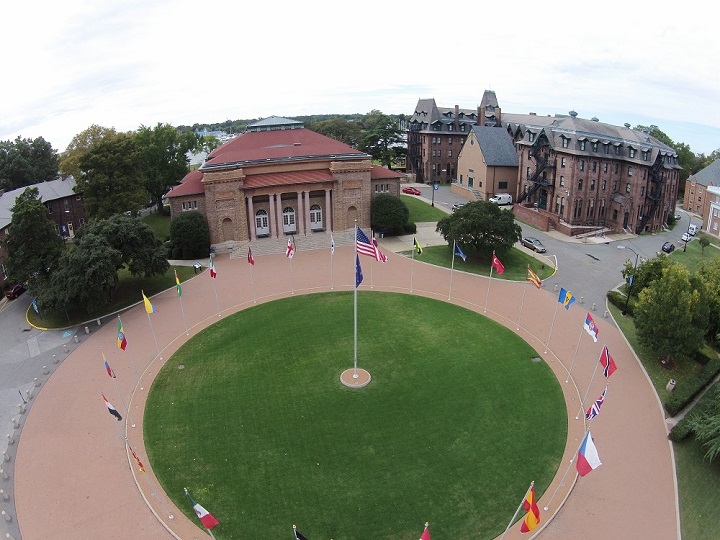 Criteria for Admission
Students seeking admission to the Master of Science or Doctor of Philosophy degree programs in the School of Education and Human Development are subject to the rules and regulations applied by the Graduate College; the academic department; and in some instances, Hampton U Online. Admission to graduate study in educational leadership, educational management, curriculum and instruction, counsellor education, and sport management at Hampton University is open to all qualified applicants who meet the requirements as stated in the Graduate Catalog. Potential students are encouraged to consult the Graduate Catalog prior to applying for admission. Students interested in the Masters program should contact the Graduate College for application materials. Students interested in the Doctor of Philosophy in Education Management program should contact Hampton U Online for application information.
This school offers programs in:
Last updated November 7, 2017