Mastery in information technology management (online) (mti-v)
Home ›
Master ›
Mastery in information technology management (online) (mti-v)
Programme Description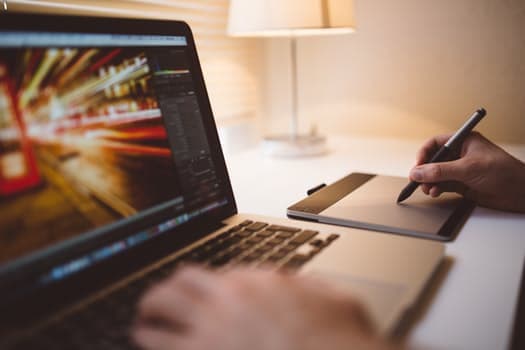 Description
In today's society the production of value depends largely on knowledge. Thanks to advances in information technology and globalization, access to large volumes of information is available; However, this does not ensure that such information is capitalized in the production of value.
Making the conversion of information into knowledge and knowledge in value requires professionals capable of strategically managing and applying innovative information technologies to meet the productivity, sustainability and social responsibility challenges of businesses and organizations.
That is why it is necessary to prepare those professionals who have the responsibility to know and make strategic decisions in the area of ​​resources and projects where information technology is involved as a tool for global competitiveness.
Additionally, these professionals are required to be able to generate new ways of assimilating and applying knowledge through information technologies, to become leaders that transform conventional processes and strategies.
This transformation is what will lead the organizations towards a new technological-administrative-strategic alignment plan that will boost the sustainability of companies in an integral way.
In order to achieve and sustain high performance companies in the long term, it is also essential that leaders seek permanently the harmony between the strategic application of information technologies and the organizational culture that must support and endorse any initiative and any proposed changes . Only in this way can a true systemic approach be achieved, which is necessary to consider all the angles in the solution of complex problems that imply the application of information technologies, in an extensive form.
The information technology manager must today be a fully identified person as an interdisciplinary element; It must not escape the technological challenges, but it must not escape from the organizational, human and financial challenges.
In the same way that problems are not inherent in a single discipline, solutions can not be polarized, but require the expertise of professionals who rely on IT, have the vision and knowledge that enables them for a comprehensive solution.
Target
The Master in Information Technology Management aims to: To train professionals capable of promoting, with a strategic vision of the organisation, the generation of value through information and communication technologies (ICTs).
Addressed to
The Master Degree in Information Technology Management is aimed at: Persons with careers in three different disciplines:
Information Technology, since the program allows it to specialize in the administration of technology, understanding the value of technologies for organizations, mastering the techniques necessary for its administration and the search for business opportunities.
Business Administration, because it offers you the opportunity to understand the complexity of technology and master the techniques to manage companies in the new paradigm that entails the knowledge society.
Engineering, because the program allows you to enter into information and communication technologies as a tool to transform the processes and activities of the organisation.
advantage
Teachers
The content of the courses is developed by professors who are experts in the area of ​​knowledge of Tecnológico de Monterrey and other international universities with which they have agreements.
The professors have a doctorate degree and / or are consultants, a fact that ensures a perfect balance between theory and practice in all courses.
Leadership in distance education
Tecnologico de Monterrey is the first institution in Latin America to establish an Internet connection, is a pioneer in Mexico in distance education since 1989 and leads the "Ranking of Institutions Online Training Spanish speaking 2015" prepared by the consulting firm Hamilton Global Intelligence .
Accreditations
This program has accreditations and recognitions from national and international institutions such as:
Commission on Colleges of the Association of Schools and Colleges South America (SACS). Tecnologico de Monterrey is accredited by the Commission on Colleges of the Association of Schools and Colleges South America to grant professional degrees and degrees of masters and doctorate. Contact the University Commission at 1866 Southern Lane, Decatur, Georgia 30033-4097, or call (+1) 404-679-4500 (+1) 404-679-4500, for questions about accreditation of the Technological Monterrey.
Official recognition of the Ministry of Public Education of Mexico.
Recognition by the World Bank, Organization of American States.
Inter-institutional Committees for the Evaluation of Higher Education (CIEES) that have qualified online graduate programs ITESM at its highest level.
Flexibility
This postgraduate course is offered in online mode, which allows the student to decide the time and place of study, facilitating their academic progress and achieving a balance with work and family activities.
Educational model
the active participation of students in their professional and personal through individual and collaborative learning promotes training. This model also allows students to build their knowledge with the guidance of experienced teachers in their field and teaching.
Online courses are designed this program using teaching techniques under realistic and practical approaches, which are presented through educational technologies and offer multiple resources for learning.
Cutting edge technology
The courses are designed on the Blackboard platform, which can be accessed through the portal students or by the mobile application that gives you the ability to use your mobile device as a supplement for some queries of content and activities of your courses.
multicultural educational experience
This program allows interaction with teachers and peers located in different geographical regions and organizations working in the private, public, academic and / or social. We currently have over 23,000 alumni in 36 countries.
Specialized care
Specialists accompanying the student during his apprenticeship: Professor, Professor Tutor, Academic Director and User Services Center.
digital library
Collection of over 90,000 books and 53,000 periodicals.
Networking
Access to communication networks, collaboration and learning among students, teachers and specialists from around the world and alumni associations.
Conference cycles
Opportunity for the student to listen and interact with exhibitors from multiple industries, thus achieving the experience provided by these will of added value to their training.

Study plan
Remedial quarter
AD4016 Administration
TI4011 Introduction to Information Technology
First trimester
OP4036 Course stamp
TI4016 Corporate Governance of information technologies
TI4017 Strategic Management of Corporate Performance
Second quarter
AD4022 Project, Programme and Portfolio Management
OP5053 Elective I
TI5024 Dynamic system modelling
Third trimester
AD5036 Seminar on Innovation and creativity
RH4002 Human Capital Management
TI4015 Enterprise Technology Architecture
Fourth trimester
OP5054 Elective II
OP5055 Elective III
OP5059 Titration material I
fifth Quarter
OP5056 Elective IV
OP5060 Titration subject II
Graduates
The graduate of the Master's Degree in Information Technology Management from Tecnológico de Monterrey will be able to:
Design and manage technological projects including ethical aspects in the management of information.
Model and optimize business processes in which human capital and information technologies interact.
Propose plans of alignment of the technological strategy with the business strategy.
Generate innovative initiatives based on business opportunities and technological solutions oriented towards organizational competitiveness.
Admission Requirements
Have a professional degree.
Have obtained a 80/100 or above average or equivalent in their professional studies.
Present Admission Test Graduate Studies (PEAP) ITESM and get a score less than 500 points.
Submit an application for admission accompanied by all the required documents.
Last updated Mar 2020
About the School

El Tecnológico de Monterrey es una institución de carácter privado, sin fines de lucro, independiente y ajena a partidos políticos y religiosos. Fue fundado en 1943 gracias a la visión del empresario ... Read More
El Tecnológico de Monterrey es una institución de carácter privado, sin fines de lucro, independiente y ajena a partidos políticos y religiosos. Fue fundado en 1943 gracias a la visión del empresario mexicano Eugenio Garza Sada. Cuenta con 31 campus y 21 sedes y oficinas de enlace internacional. Su objetivo es formar líderes con espíritu emprendedor, sentido humano y un alto nivel de competitividad.
Read Less
Monterrey ,
Buenavista ,
Mexico City ,
Zapopan ,
Morelia ,
Puebla City ,
Mexico City ,
Santiago de Querétaro ,
Toluca ,
Argentina Online ,
Bolivia Online ,
Chile Online ,
Colombia Online ,
Costa Rica Online ,
Ecuador Online ,
El Salvador Online ,
Guatemala Online ,
Honduras Online ,
Nicaragua Online ,
Panama Online ,
Paraguay Online ,
Peru Online ,
Dominican Republic Online ,
Uruguay Online ,
Venezuela Online ,
Puerto Rico (US) Online ,
Buenos Aires ,
La Paz ,
Santiago ,
Cali ,
Cartagena ,
San José ,
Guayaquil ,
Quito ,
San Salvador ,
Antigua Guatemala ,
Tegucigalpa ,
Houston ,
Managua ,
Panama City ,
Asuncion ,
Lima ,
Orange County ,
Santo Domingo ,
Montevideo ,
Caracas ,
Irapuato ,
Leon ,
San Luis Potosi ,
Chihuahua ,
Ciudad Juarez ,
Coahuila ,
Saltillo ,
Tampico ,
Aguascalientes ,
Ciudad Obregón ,
Culiacán ,
Hermosillo ,
Zacatecas ,
Tuxtla Gutiérrez ,
Cuernavaca ,
Pachuca ,
Córdoba ,
Bogotá ,
Medellín ,
Bucaramanga
+ 65 More
Less