Programme Description
Why this

Digital Marketing Master

?
This training is for people who have a commercial, marketing, communication or IT background and who, in addition to their professional skills, want to:
Acquire a synthetic vision of the evolution of digital marketing

Gain responsibility in the field of digital strategy

Develop specialized skills in the web domain
Diploma
RNCP title "Strategic Web Manager" approved Level 1 by the State (Bac 5) of ISEFAC
Learner Profile:
Average age 30 years

Wish to acquire a double specialization: marketing management / communication

Average experience of 7 years
Duration of the program:
18 months or 500 hours in total

of courses and achievements of individual or group projects, accompanied by experts

Recommended weekly rhythm: 6 to 8 hours
Training costs :
Companies: 10800 € TTC

Individuals: 9000 € TTC
Back to:
Course of the course
Our active pedagogy places the learner at the heart of its training program. His skills development path is marked by case studies and transversal projects to be carried out in groups or individually.
Thus, it acquires new know-how and validates the educational objectives required to obtain certification.
Skills and objectives of the training
Design and pilot a business strategy

Analyze the market and the sector and create a business plan

Support the overall strategy of the company by integrating the Web into the marketing mix

Know how to identify the most appropriate tools and skills related to the company's digital strategy

Develop the image and visibility of companies and digital projects

Organize and manage the teams needed to complete the project
Trades
Achieve your ambitions and evolve in your career
Web Marketing Manager

Webmarketing Project Manager

Mobile project manager

Digital project manager

Web referencing

Web Editorial Manager

Social Media Manager

Content Manager

Digital Strategy Consultant

Chief Digital Officer

Traffic Manager

Growth Hacker

Community Manager
Specificities of the program
Active pedagogy through projects to realize

100% remotely from the IONISx platform

Collaborative work through regular forums and virtual classes

Dedicated pedagogical manager for the good realization of the program
Training program
Communication:
Communication 360

Introduction to marketing
M arketing:
Marketing studies

Numerical revolution

Civi 2.0
Digital Communication:
Social Media Management

Build your editorial strategy

Law - Intellectual Property
Media Training:
Media Training

Oral communication
Marketing strategy :
Strategic marketing

Search Marketing

Innovation management
Management:
team management

operational management
Improvement in Marketing and Digital Communication:
Mobile communication

Gamification marketing

The right of the web

Crisis communication
Choice of specialty:
Specialty - Strategic Marketing:
Strategic Marketing Development

International marketing and digital marketing

Business Model and Business Plan

Strategic planning
or
S peciality - E-business:
Pilot your e-commerce shop

Create your online store

Liven up your online store
Evaluation and certification procedures
The skills to be acquired or consolidated are worked out step by step and in groups, contextually in the form of case studies, from transversal projects to the final project.

Intermediate evaluations on video renderings, corrected and validated by expert speakers

Each project gives rise to a final defence by jury.
They did it, They talk about it
Philippe Jean-Baptiste, Founder of JIRA Club
"Passionate about digital for 20 years, I wanted to refresh my knowledge through a new diploma. The online videos on the IONISx platform and the pedagogical level of the contents are excellent, I reapply some elements of methodology that save me time; the fact that I can do distance learning is another strong point because I can organise myself between all my travels. "
Alexandra Fleury, Development Consultant & Digital Facilitation
"Being in the job, I chose IONISx to do my training independently and according to my schedule. The pedagogical team accompanies me at all stages, which turns out to be vital. With the IONISx method, digital and remote collaborative work with learners and stakeholders are very concrete concepts. I am learning the new ways of learning and I immediately apply what I have learned from my clients »
Speakers selected by IONISx and meeting the following criteria
Experts in their specialty and experience in pedagogy

Practicing a professional activity in the field

Competence in course animation and content design
Conditions of admission
This training is accessible
To the holders of a BAC 3 diploma recognized, License or Bachelor, in the fields of marketing, digital, communication or design ...

To holders of a validated BAC 2 diploma supplemented by significant professional experience.

Applicants who can enhance their professional skills through a VAP (Validation of Professional Acquisitions)
Last updated Mar 2020
About the School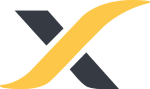 L'apprentissage avec IONISx est une véritable expérience de formation. Chaque formation en ligne se présente sous forme de parcours constitué de cas d'études et de projets à réaliser.
L'apprentissage avec IONISx est une véritable expérience de formation. Chaque formation en ligne se présente sous forme de parcours constitué de cas d'études et de projets à réaliser.
Read Less
France Online ,
Algeria Online ,
Belgium Online ,
Canada Online ,
Congo ROC (Brazzaville) Online ,
Gabon Online ,
Lebanon Online ,
Liechtenstein Online ,
Luxembourg Online ,
Madagascar Online ,
Martinique Online ,
Mauritius Online ,
Niger Online ,
French Polynesia Online ,
Reunion Online ,
Switzerland Online ,
French Guiana Online ,
Cote d'Ivoire Online ,
Niger Online ,
Reunion Online ,
Mauritius Online ,
Martinique Online ,
Lebanon Online ,
Gabon Online ,
French Polynesia Online ,
French Guiana Online ,
Cote d'Ivoire Online ,
Congo ROC (Brazzaville) Online ,
Canada Online ,
Algeria Online ,
Liechtenstein Online ,
Belgium Online ,
Luxembourg Online ,
Madagascar Online ,
Paris
+ 34 More
Less