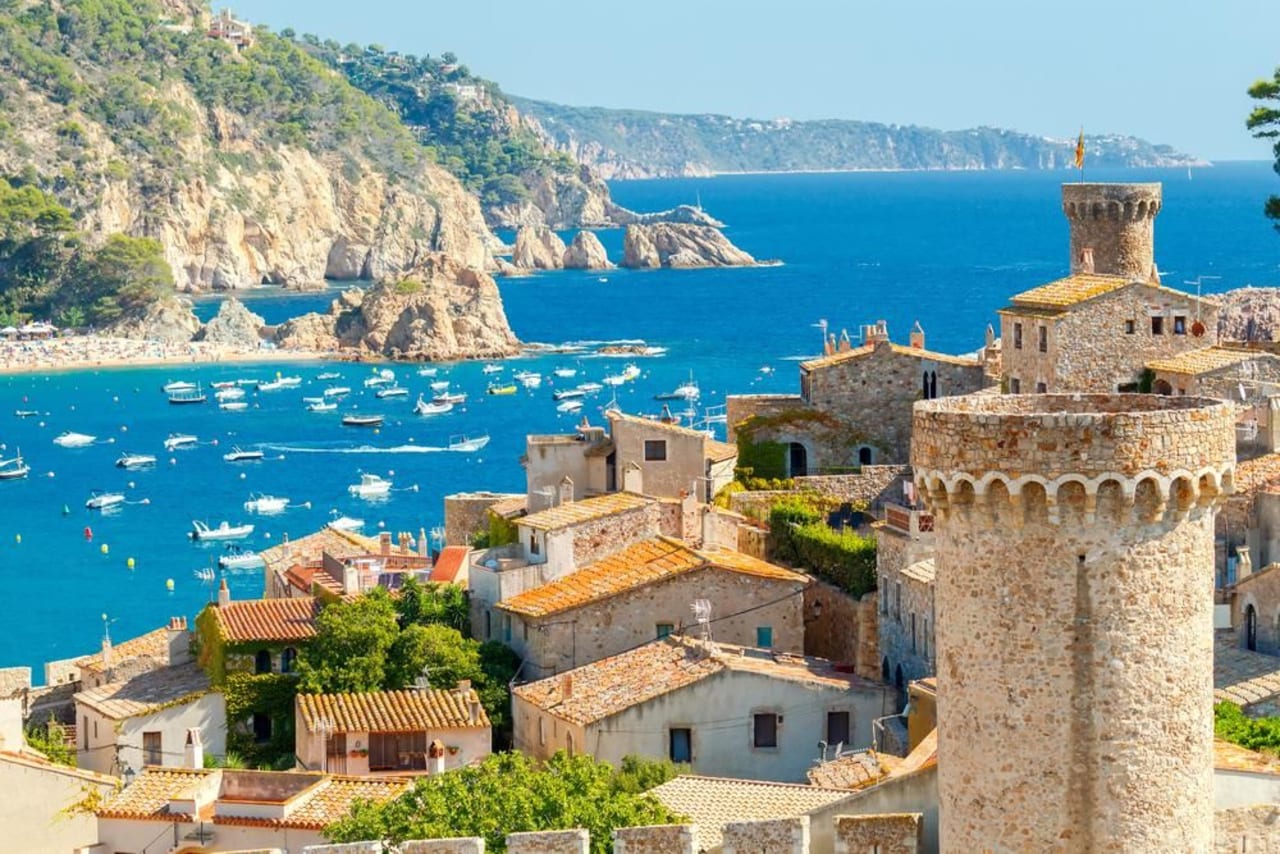 Master in
Master in Early Childhood Education
Euroinnova International Online Education
Key Information
---
Campus location
Atarfe, Spain
Study format
Distance learning
Tuition fees
EUR 2,380 / per course
Application deadline
Request Info
Earliest start date
Request Info
Introduction
Take our master and you will acquire the skills and knowledge necessary to become a teacher of early childhood education. Learn to develop professionally in the education sector as a qualified professional for it and give your career the boost you deserve.
Master in Early Childhood Education
Have you ever thought about dedicating yourself professionally to the education sector? Have you not taken the step for reasons of compatibility of schedules or lack of time? Maybe you haven't found the right training that suits your needs and preferences? You will learn to instruct your students within the classroom to promote interculturality. In addition, to offer a coeducation to equality of the Infant Stage. If you want to work as a kindergarten teacher training at your own pace and comfortably from home. This online master's degree in early childhood education is made for you.
What are you going to achieve with our Master in Early Childhood Education?
With the Master in early childhood education you will be able to acquire the basic notions when it comes to enhancing the learning of the little ones. You will be able to understand the language acquisition process, and adapt the didactic curriculum according to each student.
But, in addition, you will be able to acquire key skills so that these little ones become aware of the importance of interculturality. On the other hand, you will develop skills in prevention of occupational risks in children's centers.
And of course, promote a healthy lifestyle based on good nutritional habits accompanied by sports.
In addition to knowing their body and that of others, respecting differences. On the other hand, they will be able to learn to explore and discover their closest environment, from the family to the place where they live. In addition to basic rules of coexistence.
What functions will you develop as a child teacher?
Classroom organization: the distribution will be made in the same way according to the available space and material. The most ideal thing is to do it in corners, prioritizing safety to prevent possible accidents.
Organization and distribution of time: adapting to the natural rhythms of each age, alternating activities with different degrees of attention, combining movement with quieter tasks
Elaboration of own material to organize the day to day. Regardless of the curricular project of each center and if you work by projects or didactic units, the material used in children always requires its own elements.
Search and adaptation of complementary resources.
Regular information to families.
Observe the development and way of relating of each child to know their individual capacities and detect possible problems (learning, mobility, hearing ...)
Treat and implement issues related to personal hygiene and autonomy.
Help children to know how to identify and manage their different emotions .
Implement initiatives and routines that promote collaboration, group work and respect for others.
What advantages does online training offer you with the master's degree in early childhood education?
The advantages of a master's degree in children's education online is that this type of training is being taken into account by a greater number of people. And it is that the advantages of online training make it very interesting both to improve and expand your knowledge and to start your studies or advance even more. Next, we show the main advantages of the Master in Early Childhood Education:
Cost: today one of the main advantages of online training is its low cost. But not only the direct cost of the training itself, but among the advantages of online training we can also count the savings in travel, time, etc.
One of the advantages of online training that makes distance courses and online courses have a good reception in the world of work is the great flexibility of schedules that it allows. For this reason, continuous training in companies usually uses this modality.
ICTs in the classroom
Another advantage of online training is based on the need for high levels of discipline and organization, since it is the student himself who has to set his pace of study. Therefore, these advantages of the online Master in early childhood education provide you with two highly valued skills in the job market. Now as his own teacher, in addition to introducing new information and communication technologies in the classroom.
Finally, the last of the advantages of online training is the interaction you can have with your job. If training and employment are combined, something very simple given the advantages of online training, we can apply what we have learned to our job on the fly.
When you finish the master's early childhood education you will be able to create a safe and trustful environment in which children feel at ease. From there it will be easier to acquire new learning both on an intellectual and personal level.
Importance of Early Childhood Education
Early Childhood Education is important mainly due to the work it does, that is, the value it brings to children when it comes to forming their character, identity, personality and, in a way, their future professional profile.
Essential values and functions
With the Online Education Master we will show the work that must go hand in hand with the contribution of a series of values and complementary actions that reinforce the role of early childhood educators. The main values and functions are the following:
Guide and accompany by parents and guardians.
Correct food and nutrition.
Environments in which participation and democracy are encouraged, in which values such as equality, respect, solidarity and tolerance are rewarded.
Use the game as a tool to better represent and understand reality.
Promote commitment and responsibility both personally and with society.
Pass on useful and quality knowledge and values.
Why should you study with us?
Comment that it is a job in continuous change, that in the sector there are more and more specialized people who must renew themselves in order to have more doors open to the labor sector. Thanks to Euroinnova you will have professionals who will help you carry out the work you want to do, if there is no type of obstacle or problem, we also have a wide variety of courses so that you can choose the one that best suits your tastes and hobbies. so you never fall behind as a professional.
Take advantage of the unique opportunity that Euroinnova offers you and train with our Master's Degree in Early Childhood Education at the best price. You will obtain your professional qualification. Thanks to a form of payment adapted to your possibilities, you will stand out as a professional in a Master's degree in early childhood education.
Enroll and do not miss the opportunity to develop your professional career thanks to Euroinnova.
We will wait for you!
General characteristics
Summary of professional opportunities for a master's degree in early childhood education:
This Master in Early Childhood Education offers you specialized training in the field. Organic Law 2/2006, of May 3, on Education, establishes that permanent training constitutes a right and an obligation of all teachers and a responsibility of the educational administrations and the centers themselves. Education professionals, together with the family, play a key role in the education and training of children.In addition, due to the time they live with them, educators, through techniques such as observation, can discover certain behavioral or developmental alterations , providing quality education based on equality, without distinction of sex, race or religion. Offering its students the possibility of learning with more effective teaching techniques and tools.
Objectives of master in early childhood education:
Take our Master in Early Childhood Education with which you can obtain the following knowledge:
Offer an approach to the legislative principles on which intercultural education is based, as well as guidelines for working on interculturality in the early childhood education classroom.
Offer an approach to coeducation in response to the demand and need for education for equality in the Early Childhood Education stage.
Acquire the practical competence that allows the development of Occupational Risk Prevention activities in children's centers.
Understand the process of language acquisition and development, also acquiring knowledge about the origin of children's literature, its characteristics and various forms in which it is currently presented.
Understand and apply key educational methods, games, and workshops.
Present the basic concepts of dietetics and nutrition, applied to children.
To know the types of behavior alteration, their causes and consequences to be able to carry out a psychoeducational intervention in children from 0 to 13 years old.
Professional opportunities for master's in early childhood education:
Take our Master in Early Childhood Education with which you will acquire the necessary skills and knowledge, which will enable you to work in Early Childhood and Primary Education Schools supported by Public or Private Funds. Counselors in educational centers. School canteens. Toy libraries. Morning classrooms.
What the master's in early childhood education prepares you for:
This Master in Early Childhood Education prepares you to face factors so present today such as interculturality in nursery classrooms, allowing likewise to offer an education that seeks effective equality between women and men, which also complies with the regulatory provisions in subject of Occupational Risk Prevention, which offers students the knowledge to positively influence child development through stories, provide students with techniques through which children learn knowledge and values, provide the necessary skills to develop and supervise menus suitable for children, as well as to prepare students for intervention in those situations in which the child suffers a behavioral disturbance.
Who is the master in early childhood education aimed at:
This Master in Early Childhood Education is aimed at all those Teachers of Early Childhood Education, Primary Education, Secondary Education Teachers, Psychologists, Pedagogues, Psychopedagogues, etc. and, in general, any University Graduate interested in carrying out their professional work in the teaching field. Education professionals interested in Quality Training that allows them to face the changing reality of the classroom and the new skills required for the exercise of their profession.
Official nature of the training:
This training is not included within the scope of official regulated training (Early Childhood Education, Primary Education, Secondary Education, Official Vocational Training FP, Baccalaureate, University Degree, Official University Master and Doctorate). It is therefore a complementary and / or specialization training, aimed at the acquisition of certain skills, abilities or aptitudes of a professional nature, which can be assessed as a merit in job boards and / or competitive examinations, always within the Training section. Complementary and / or Continuous Training, it is always essential to review the specific requirements for the assessment of the specific public job bank to which we wish to apply.