MA in
Master Management in Engineering Management (MA)
IU International University of Applied Sciences – Online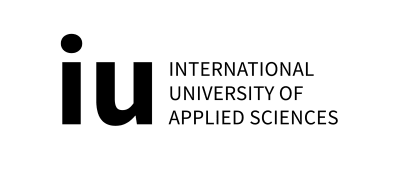 Key Information
---
Study format
Distance learning
Tuition fees
EUR 2,400 / per year *
Application deadline
Request Info
Earliest start date
Request Info
* the price displayed shows extended regular tuition fees including graduation fee, and scholarship
Introduction
Your door to the business world
Are you ready to complement your technical expertise with essential management knowledge? Are you seeking to enhance your leadership skills? Look no further than IU's Master in Engineering Management program, which is conveniently available in a fully online format. Make the right choice for your professional development and embark on this transformative journey.
No matter how good your expertise is in engineering and in your specialist area, without the right degree you might be limiting your career possibilities. With a Master's in Engineering Management, you will demonstrate that you can solve high-level technical problems but also bring valuable business knowledge to drive the success of any future team or company. Leadership, communication, and coordination are skills that will elevate your tech role and open the door to greater opportunities.
Why IU?
Germany's largest University: With over 100,000 students from more than 153 countries
Digital, Flexible, 100% online: IU offers outstanding, innovative digital learning materials and a great online environment for success in your studies wherever you are with online classes and exams 24/7.
Fully Accredited Degree: All IU's degrees benefit from German state accreditation and are internationally recognized in major jurisdictions such as the EU, US and UK
Study at a 5-star rated University from QS: IU is the first German university that achieved a 5-star rating for Online Learning from QS
International Focus, Practical Orientation: 94% of their graduates have a job within six months of graduation.
Scholarships available: Depending on your situation, motivation, and background, IU offers scholarships that can reduce your tuition fees by up to 67%.
A short overview of your study
Degree: Master of Arts (MA)
Credits: 60 ECTS
Start of study: Anytime (no fixed start date or enrolment deadlines)
Study duration: Different time models are available
Study model: Online study including online exams 24/7
Free Webinar and Q&A
Webinar: Study Online with IU 3:00 PM - 3:45 PM (CEST)
Career Opportunities
Career Relevance
Just like German engineers themselves, German study programmes in engineering also enjoy a great reputation worldwide. As an Engineer Manager, you would understand high-level technical problems and be able to solve these problems using your knowledge of business management. That's why Engineer Managers are in high demand at the interface between technology and management. After your Master's, you will have excellent career prospects. You'll thrive anywhere that requires interdisciplinary and extensive knowledge in the field of technology and business.
Explore your options
The huge corporate demand for globally-oriented executives and IU's excellent reputation in academia and industry gives IU graduates huge leverage for a successful career, whether in their country of origin, in Germany or one of 25 Schengen countries covered by a post-study work permit.
Curriculum
The Master with a specialism in Engineering Management will prepare you for a career in the field of global financial markets and related areas.
You will deepen your knowledge in the areas of business management and leadership through academic and practice-oriented modules.
You will actively work on your soft skills such as communication skills and intercultural awareness.
You will develop skills in preparing and carrying out fiscal decisions on the international capital market.
You will learn to work with financing options on international capital markets as well as accounting in compliance with international standards.
You will obtain in-depth knowledge in the area of investment analysis and portfolio management to improve the fiscal performance of the business.
1st semester
2nd semester

Managing in a Global Economy
Strategic Management
Manufacturing Methods Industry 4.0 and Internet of Things
Advanced Research Methods
Operations and Information Management

Product Development and Design Thinking
Seminar: Managing People and Organisations
Master Thesis & Colloquium
Rankings
Accreditations, Rankings, and Memberships
Accreditation

IU International University of Applied Sciences has received system accreditation from EQAR, FIBAA, the German Accreditation Council, the German Council of Science and Humanities, and WES Canada. This means their courses, faculty and teaching material all match the rigorous standards that have been set for them and they can now accredit their own programmes.

Cambridge Assessment International Education / High School Diploma A-Levels

IU is the first online university partner of Cambridge International's high school diploma A-Levels. Students now have a chance to earn a high school diploma while studying for a bachelor's degree – with no additional cost. The A-Levels is a unique 12-month course with a 150-hour workload, which you take alongside your bachelor courses. The A-Levels concludes with an exam that can be retaken an infinite number of times.

Awards and Rankings

IU is the first German university to get 99/100 on the QS Stars Report, but they also topped 6 out of 25 categories in Germany's largest university ranking by CHE. Recently IU's online MBA programmes ranked 26th in Europe in the prestigious QS Online MBA Rankings, an impressive achievement and recognition on the international stage.

Memberships

IU is a member of the Business Graduate's Association, Online Learning Consortium, AASCB, and UNESCO's Global Education Coalition. These memberships give them connections to other institutions, companies, and NGOs as well as top-tier degree programmes and lifelong learning development courses. By leveraging cutting-edge technology, IU helps students in need to continue their education and pursue lifelong learning.
Global Recognition and Academic Partners
Global Recognition
As IU is recognised by WES Canada and U.S., their degrees can be converted into points according to local academic standards in the Canadian Immigration Point System and American Immigration Assessment Scheme. In April 2023, IU became the first German university to be a member of the Association of Indian Universities (AIU), the only public authority in India that ascertains foreign institutions. This means that their on-campus programmes are recognised by employers across India and other Commonwealth Nations.
Academic Partners
Through partnerships with academic institutions from all around the world, IU offers a more affordable way for students to study and live abroad. The IU Study Abroad Alliance lets students start a degree online at IU and complete it at a partner university in the US, Canada, Australia or Europe, where career opportunities are aplenty.
Scholarships and Funding
Online Scholarship Initiative: Save up to 67%!
Get your European degree from the largest universities for online studies in Germany — without sacrificing your job or family commitments!
With over 20 years of experience and over 100,000 worldwide students, IU offers scholarships from 25% up to 67%.
Distance learning at IU International University of Applied Sciences offers students the opportunity to develop on a personal and professional level and advance their careers through flexible, practice-oriented study.
You can start your education whenever you want - studies and exams are available to you 24/7.
(Be aware that IU scholarships are not available to students from Germany, Austria, and Switzerland)
Make the first step: