The world's first non-profit, tuition-free, accredited, online American university.
In Brief
University of the People (UoPeople) is the Education Revolution. We are the first non-profit, tuition-free, American accredited online university. Dedicated to opening access to higher education globally, UoPeople is designed to help qualified high school graduates overcome financial, geographic, political, and personal constraints keeping them from collegiate studies.
The University offers associate and bachelor's degree programs in Business Administration, Computer Science, and Health Science as well as master's degree programs in Business Administration and Education. UoPeople was founded in 2009 and accredited in February 2014. Today, it has over 36,000 students enrolled from more than 200 countries and territories. 1,000 of these students are refugees, of whom 600 are Syrian.
UNESCO estimates that, by the year 2025, there will be nearly 100 million young people seeking seats in universities that don't exist. UoPeople believes that access to higher education can promote world peace and global economic development. As a basic right, higher education can transform not only the lives of students, but also their families' lives, their communities, their nations, and, by extension, the world.
UoPeople is directed by President Shai Reshef, and by distinguished international boards of trustees and advisors. Its President's Council is led by current and former leadership from several of the world's foremost institutions, including: John Sexton, NYU; George Rupp, Columbia University; Catharine Bond Hill, Vassar College; Nicholas Dirks, UC Berkeley; Judith Shapiro, Barnard College; Eduardo J. Padrón, Miami Dade College, and Nobel Laureate Torsten N. Wiesel, The Rockefeller University. More than 17,000 professionals have volunteered for UoPeople, including those filling key UoPeople leadership positions.
UoPeople has academic partnerships with NYU, the University of Edinburgh, and UC Berkeley. 92% of UoPeople graduates are employed, some at world-class companies including Amazon, Apple, Dell, Deloitte, IBM, Microsoft, and JP Morgan, and institutions such as the UN and the World Bank.
UoPeople is supported by the generosity of individuals and foundations, including the Gates, Hewlett, and Ford Foundations, Fondation Hoffmann, and more. UoPeople has been covered by the New York Times, BBC, NPR, Times Higher Education, US News and World Report, and more. President Reshef's TED Talk and Nas Daily interview about the University have over 20M views combined.
UoPeople is building a sustainable new model for higher education, in which students are asked to pay only a $120 assessment fee at the end of each course ($240 in the MBA). A four-year bachelor's degree is only $4,860. For students who might find even these modest fees prohibitive, UoPeople offers a variety of scholarships to fulfill the part of its mission that no qualified student will be left behind for financial reasons.
At the 2019 WEF Meeting in Jordan, UoPeople announced its intention to develop UoPeople in Arabic to serve the hundreds of thousands of refugees and displaced persons in the MENA region who have no higher education alternative. Pending additional necessary resources for program development and approval by its accreditation agency, the DEAC, UoPeople will offer a degree in Business Administration and will provide a path to integrate into the English-language program.
In 2020 UoPeople received WASC accreditation eligibility! The WASC Senior College and University Commission (WSCUC) is a regional accrediting agency. University of the People has applied for Eligibility to become accredited by their commission. WSCUC reviewed UoPeople's eligibility application and determined that the institution is eligible to proceed with an Application for WASC Accreditation.
A determination of Eligibility is not a formal status with the WASC Senior College and University Commission, nor does it ensure eventual accreditation. It is a preliminary finding that the institution is potentially accreditable and can proceed within five years of its Eligibility determination to be reviewed for Candidacy or Initial Accreditation status with the Commission. Questions about Eligibility may be directed to the institution or to WSCUC at https://www.wscuc.org/contact or (510) 748-9001.
Mission & Values
UoPeople Vision
University of the People (UoPeople) believes that access to higher education is a key ingredient in the promotion of world peace and global economic development. It views higher education as a basic right and believes that it can both transform the lives of individuals and be an important force for societal change. UoPeople believes that education plays a fundamental role in strengthening respect for human rights and fundamental freedoms, and in promoting understanding and tolerance.
UoPeople Mission
The mission of the University of the People is to offer affordable, quality, online, degree-granting educational programs to any qualified student above the age of 16.
UoPeople Goals
To provide the opportunity for higher education to students from diverse backgrounds through:
Utilizing the internet to provide distance education
Offering programs at minimal costs
Providing a wide range of financial assistance options
Promoting the University's programs in underserved regions of the world
To offer quality programs that:
Maintain high academic standards
Include core components to foster critical thinking, communication, and commitment to lifelong learning
Focus on competencies and skills required for success in the global economy
Are continually assessed and improved through regular outcome assessment and external reviews
Promote a culture of shared learning through collaboration, interaction and peer-to-peer teaching and assessment
Are designed around open educational resources (OER)
To provide students with services that contribute to the achievement of the desired learning outcomes by:
Engaging in a constant process of continual improvement
Utilizing technology and automation to improve service and accuracy
To assist students in developing, evaluating, and implementing employment decisions and plans by:
Helping students develop self-knowledge related to career choice and work preferences
Providing educational and occupational information to guide students' career and educational planning and to develop their understanding of the world of work
Linking students with alumni, employers, and professional organizations that can provide opportunities to integrate academic learning with the work environment and explore future career possibilities
To ensure institutional financial stability and growth through:
Utilizing volunteers for leadership, academic and administrative work
Maintaining highly efficient processes
Developing a community of supporters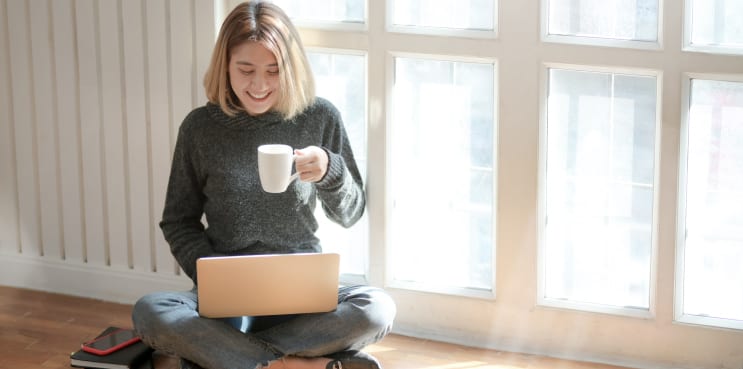 UoPeople Values
Opportunity
UoPeople is based on the belief that education at a minimal cost is a basic right for all qualified applicants, not just for a privileged few. The University works to open the gates of higher education to qualified students anywhere in the world by offering its programs through distance learning and by making this opportunity affordable.
Community
UoPeople creates a global community by making its academic programs, educational services, and employment opportunities available to qualified individuals from all over the world, and by providing learning opportunities that engage students and faculty from diverse backgrounds.
Integrity
UoPeople grounds its institutional culture in candor, transparency, and best professional practices. UoPeople also expects all students, faculty, staff, and administrators to uphold the highest standards of personal integrity, honesty, and responsibility. Additionally, the University expects its students to take responsibility for their education, and to pursue their studies diligently and with the seriousness of purpose.
Quality
UoPeople provides a high-quality, online liberal arts education suitable in scope and depth to the challenges of the 21st century. The University assesses and evaluates all aspects of its academic model on an ongoing basis.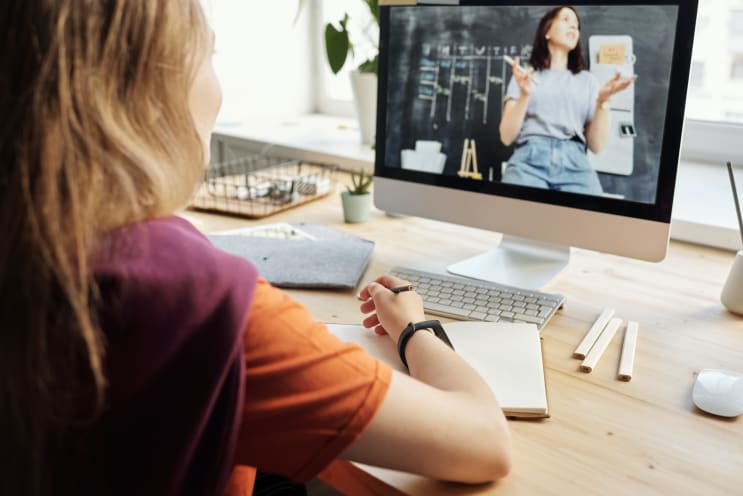 Tuition-Free
What does it mean to be Tuition-Free?
"Tuition-free" means that, unlike other universities, UoPeople doesn't charge students for taking courses. UoPeople also doesn't charge students to enroll or to pay for books and other course materials. Our unique online model of higher education allows us to bring the classroom to you – cutting the cost for our students overall.
Why Tuition-Free?
It is the University's mission to provide affordable, tuition-free education for everybody. We believe higher education is a basic right for all, and so it is our goal to make higher education accessible to all, anytime, anywhere.
Is UoPeople's Tuition-Free Model Too Good to Be True?
UoPeople's Tuition-Free Model is 100% real! We offer degree programs absolutely tuition-free, thanks to our generous donors who support our mission. To help support the university's continued operation, UoPeople charges a $60 application fee, and an Assessment Fee per course completed ($120 for the undergraduate programs, and $240 for the graduate programs). That's it. No annual enrollment fees, and no cost for course material.
Based on this, an associate's degree can be completed in 2 years for $2,460, a bachelor's degree can be completed in 4 years for $4,860. For graduate degree programs, the MBA can be completed in 15 months for $2,940, and the M.Ed. can be completed in 17 months for $3,180. UoPeople will never request these amounts upfront, but rather students will pay each Assessment Fee by the end of each exam period. These modest fees ensure that the University remains sustainable and can continue to provide quality education for everybody.
100% Online Degree
Our unique online model of higher education allows us to bring the classroom to you – cutting the cost for our students overall. We offer students a choice of an online Associate and/or Bachelor's degree in either Business Administration, Computer Science or Health Science as well as Master's degree programs in business administration and education, all tuition-free, online, flexible and easily accessible.
Locations
Pasadena
Address
595 E. Colorado,
Boulevard. Suite 623
91101
Pasadena
,
California
,
USA